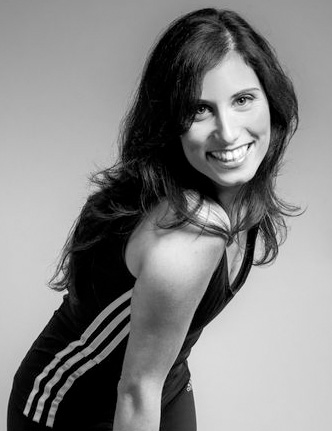 Reut began with her military service as an instructor for Combat Fitness at "Training Camp 8 Wingate". Getting combat soldiers ready for their service.
After her compulsory military service she stayed at Wingate Collage as a fitness trainer and spinning coach.
For six years she has also taught  at the Carmel Forrest Spa Facilities.
She has a diploma in Mattress Pilates from "B Education" and one additional diploma in Machine Pilates from "Mantver Pilates Studio" and "Studio Reut".
Reut has been teaching Mattress and Machine Pilates for the past nine years.
In 2012 she also became an authorized instructor for Gravity Training.
Reut believes body movement is good for both body and soul.   
"A good exercise experience will make you feel rejuvenated both in body and soul, exercise is  the only way in maintaining health".
Reut loves to dance to move around!
She also loves spending time with her family and friends.
Keep on smiling, learning and enjoying life!
| | Sunday 31/05 | Monday 01/06 | Tuesday 02/06 | Wednesday 03/06 | Thursday 04/06 | Friday 05/06 | Saturday 06/06 |
| --- | --- | --- | --- | --- | --- | --- | --- |
| 08:15 | | | | | | | |
| 09:15 | | | | | | | |
| 10:15 | | | | | | | |
| 16:00 | | | | | | | |
| 17:00 | | | | | | | |
| 18:00 | | | | | | | |
| 19:00 | | | | | | | |
| 20:00 | | | | | | | |
| | | | | | | | |